Olympus High School


Class Of 1973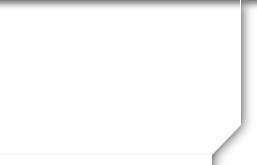 Gregory Shoop
Profile Updated:
May 11, 2019
| | |
| --- | --- |
| Residing In | Sandy, UT USA |
| | |
| --- | --- |
| Spouse/Partner | Cindy (Banham) Shoop |
| | |
| --- | --- |
| Occupation | Computer Programmer (retired once) |
Children
David Shoop (deceased), Born June 11, 1976
Sandra Shoop, Born August 15, 1978
Thomas Shoop, More…Born August 9, 1979
Grandchildren:
Chandler Shoop, March 17, 1998
Sierra Shoop, March 21, 1998
Comments
In 2012 I retired after 36 years from the State of Utah where I was the lead for the systems support group for the mainframe computer. I started with Unisys as a Senior Systems Analyst in 2013 so I can "double dip" for a few years to support our travel addictions. My plan was to coast along into retirement just doing my job but I've just (2019) been put into leadership at Unisys. Fortunately my team are all really great guys that will just do their jobs so they won't require much leadership.

Cindy and I are active in Square Dancing.

For those of you who still live in the area you may have see news stories about my Halloween and Christmas displays (yes, I'm THAT guy.)
Posted on: Mar 23, 2018 at 3:06 PM
We lost Max this week...
http://www.bertola.org/goodbye-max/
I've know Carol since grade school and had several classes with her through the years, even at the U. I remember her as smart and kind, always nice to everyone. To have someone like her pass because of the brutality of Alzheimer's disease is heart wrenching. She was one of the ones I always hope to see at the reunions. Like Brad said, it's a shock to hear about the passing of someone you knew so well.
God Speed Carol.
It's always fun to see someone I've know since grade school pop up on the list. Sounds like you are doing, I hope you are enjoying your retirement in Jamaica.
I was deeply saddened to hear about Tony's passing. He was one of the really decent guys from school. My heart goes out to his family. God Speed.
It was a fun surprise to see you pop up on here. I drove through our old neighborhood a few weeks ago and I was reminded of you. I hope all is well with you.